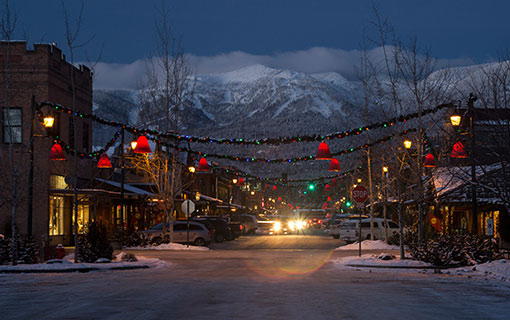 What Makes Whitefish So Special?
Whitefish, Montana is the picture perfect rocky mountain resort town with a complementary blend of old west flair along with modern-day culture and conveniences.
Whitefish is an active community, regardless of the season, and most days and nights throughout the summer, spring, fall and winter you can find something fun going on throughout town, from the weekly farmers market in depot park square in the summertime, to live music at the Boat Club, the Firebrand Hotel or Great Northern Bar & Grill. There are even live theatrical events and orchestra performances held throughout the year at the O'Shaughnessy Center and the Whitefish Performing Arts Center. These are just a few examples of the type of culture and entertainment that you will find happening around town on a regular basis.
In addition to this, downtown Whitefish regularly hosts other special events such as the wildly popular Winter Carnival that takes place each year in February. There are also many varieties of art, music and culinary festivals throughout the year like the Whitefish Art Festival, Feast Whitefish, Huckleberry Days, Under The Big Sky Festival, Oktoberfest and many more.
Exquisite Dining
Downtown Whitefish is a delightful mix of boutique shops, art galleries, exquisite restaurants, coffee houses, and down-home bars and pubs. Whitefish has become know throughout northwest Montana for it's wonderful, eclectic mix of delicious dining options, and indeed it is a food lovers delight. A few of the dishes you will find around town include Italian, Mexican, American and Montana fare (think 'delicious and mouth-watering steak as well as other locally inspired concoctions), Sushi, Indian cuisine, seafood and more! A few of the standout options include Logan's Bar & Grill at Grouse Mountain, The Whitefish Lake Restaurant, Wasabi Sushi Bar and Ciao Mabos – each of which are located within easy walking distance from the Luxury Cabins at Whitefish.
Exciting Entertainment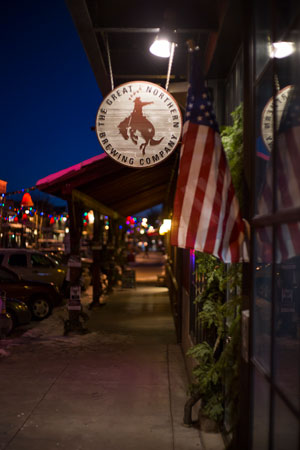 Central Avenue is where much of the activity happens in downtown Whitefish. This busy area of town is about four city blocks in length and is home to many of the towns lively bars, boutique shops, restaurants, coffee and ice cream shops, art galleries and more.
The Remington, The Craggy Range, Great Northern, Casey's Bar & Grill, The Red Room... these are just a few of the venues downtown that provide a fun and casual environment downtown where you can gather with friends for drinks and live entertainment on a regular basis. The Firebrand Hotel Lounge is also a great place to gather for weekly events and live music opportunities on a regular basis.
Throughout the summer and fall many of the art galleries down town leave their doors open later on select evenings and provide wine tastings and hors d' oeuvre's to guests as they stroll about town enjoying the specialty art that is on display from both local and national artists.
Excellent Shopping
Downtown Whitefish is brimming with specialty shops and boutiques where you will find all sorts of unique and interesting items from hand crafted Whitefish-themed gifts and souvenirs to quality name-brand clothing, ski & outdoor sports gear, custom-made pottery, fine jewelry, original artwork and more.
Whether you are looking for that unforgettable memento for yourself to memorialize your vacation to Whitefish, or you are looking for that special something to purchase for that special someone in your life, you are sure to find it here in Whitefish, Montana.